We specialize in bathroom remodeling at MJ Nardone Building & Remodeling. While many builders on Cape Cod may consider a bathroom renovation only when it is part of a much larger overall project, we consider it a privilege to assist our clients with transforming this all-important space.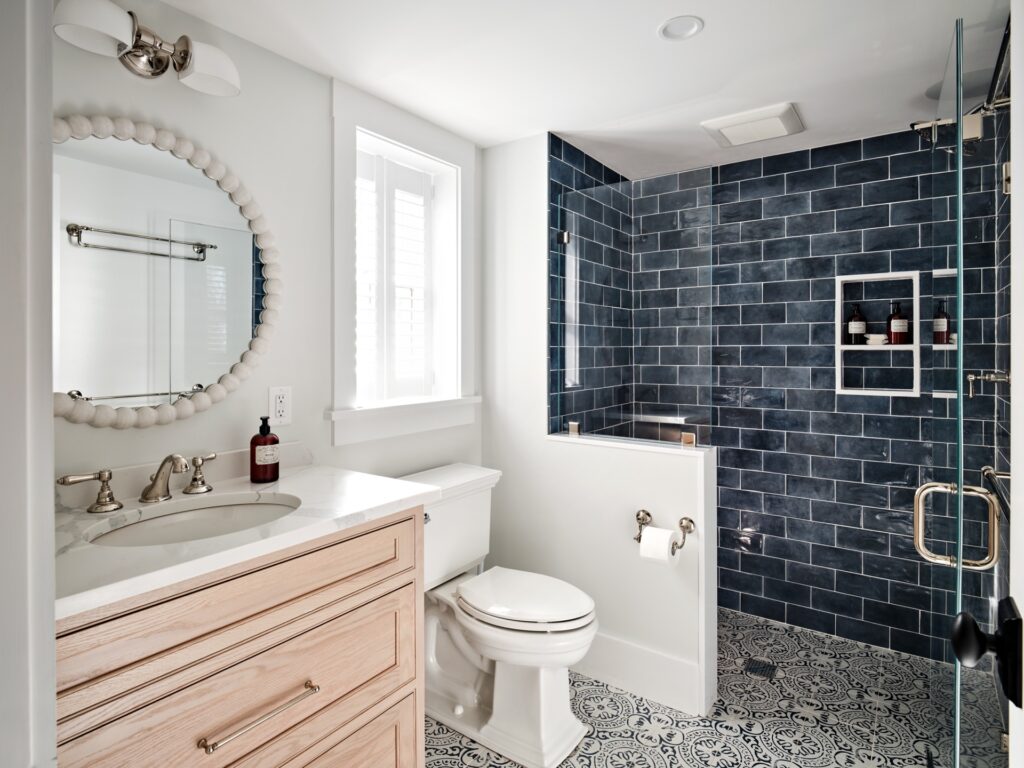 If you are planning a bathroom remodel, spend some time thinking about what would best suit your family's needs, both now and in the future.
With today's overscheduled lifestyle, a spa-like master bath may be what you crave. A luxurious glass-enclosed walk-in shower would be a great starting point. If space permits, perhaps a free-standing soaking tub can be added. In any master bath, a dual sink vanity is a must to reduce morning mayhem. Sufficient storage is also an important factor.
Many of our clients own second homes on the Cape and, in some cases, they may plan on living here year-round after retirement. Should retiring to the Cape be on your horizon, we can make suggestions for subtle changes to your master bath's design that will facilitate aging in place without sacrificing style.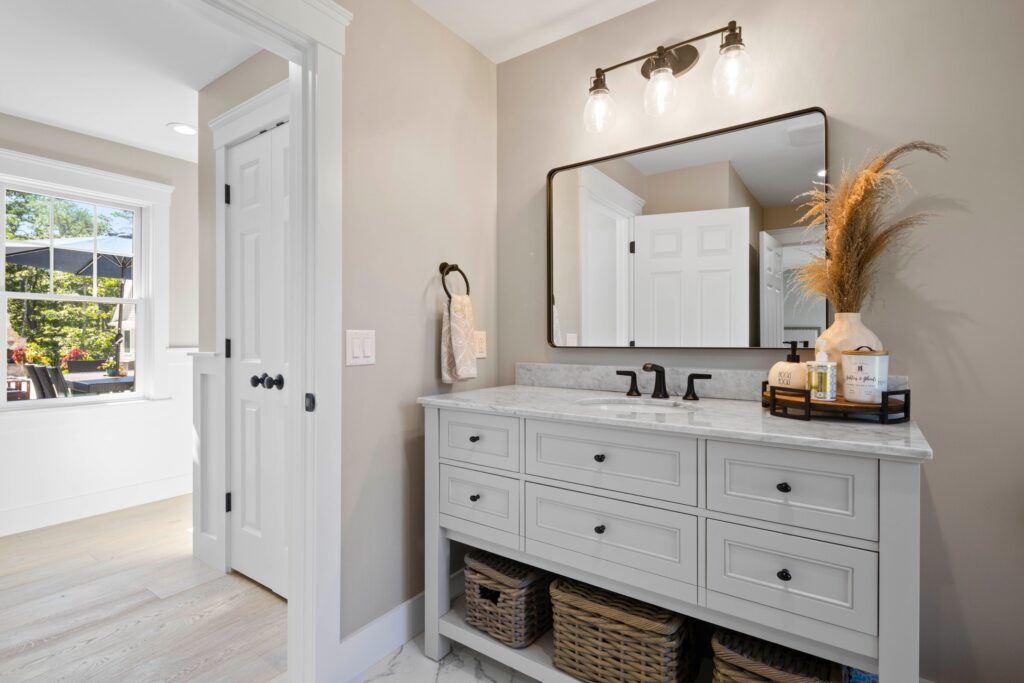 For families with several school-aged children, "morning mayhem" can be absolutely maddening. If this sounds like your family, a Jack-and-Jill bathroom – one that is positioned between two bedrooms – is a game-changer. With a thoughtful design process, one that considers the potential of all of the surrounding spaces, carving enough room to create a larger bath may well be easier than you think.
And finally, consider the tub conundrum when planning your bathroom remodel (yes, that really is a thing). According to a story on AngiesList.com, 90% of adults prefer showering to bathing. If you're one of them, and you don't have young children, it can be tempting forgo a tub altogether. This is a great idea, for either a master bath or a family bath for tweens and teens, as long as there is another full bath in your home with a tub. Should grandchildren be in your future, or you are doing a bathroom remodel to increase home value for potential sale, you, or prospective buyers, will appreciate having a bathtub.
Please contact us for more information or to arrange a consultation.