Aren't you always amazed when someone assumes that Cape Cod is a single town? Unlike what Patti Page intimated in Old Cape Cod, our sandy peninsula is comprised of 15 towns, each with its own unique personality. As a locally owned and operated custom home builder and home remodeling company, we understand just what makes each Cape town so special, and we service all of them.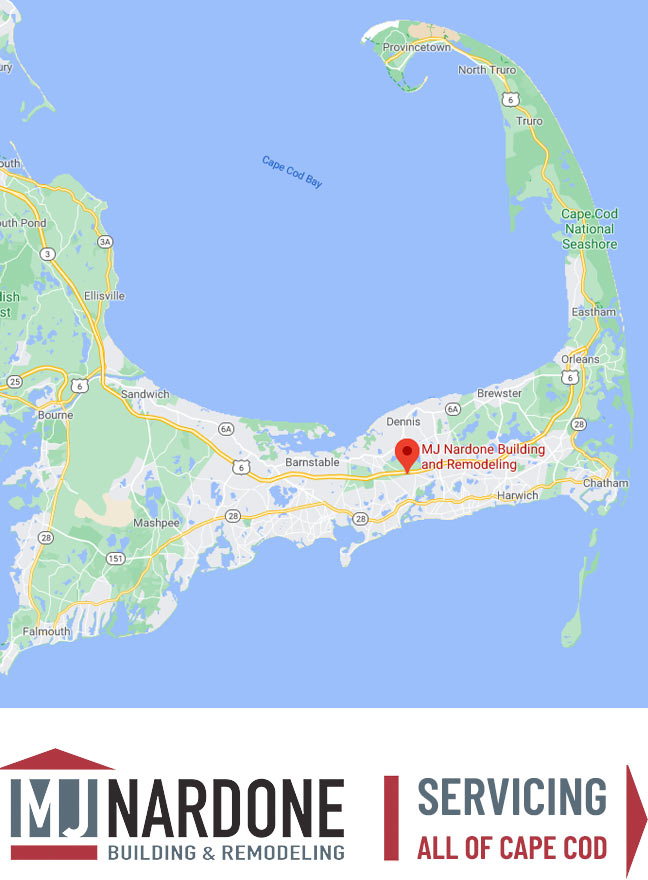 From the ancient homes of Sandwich and the Old Village in Chatham, to the stately captain's homes lining Brewster's Old King's Highway, cozy cottages in Harwich, and soaring contemporaries of Truro and Provincetown, every village has its own distinctive style of architecture. Because we've been building and renovating homes on Cape Cod since 2000, we appreciate the subtle nuances of each one. Not only does our experience ensure a seamless building process, it also greatly facilitates our ability to work with the various permitting and licensing organizations on Cape Cod.
Thinking of remodeling your home on Route 6A? There are certain to be historical commission concerns that need to be addressed. Considering adding to your home overlooking the water in Orleans? The conservation commission will need to be assured that any abutting wetlands are protected.
Whichever Cape Cod town you live in, you can be confident in trusting MJ Nardone Building & Remodeling to make your home-sweet-home even sweeter.