Never has the old adage, "The kitchen is the heart of home," been truer. What was once a utilitarian space kept hidden way behind a firmly closed door has morphed into the space where we spend time together as a family and gather with friends for relaxed evenings at home.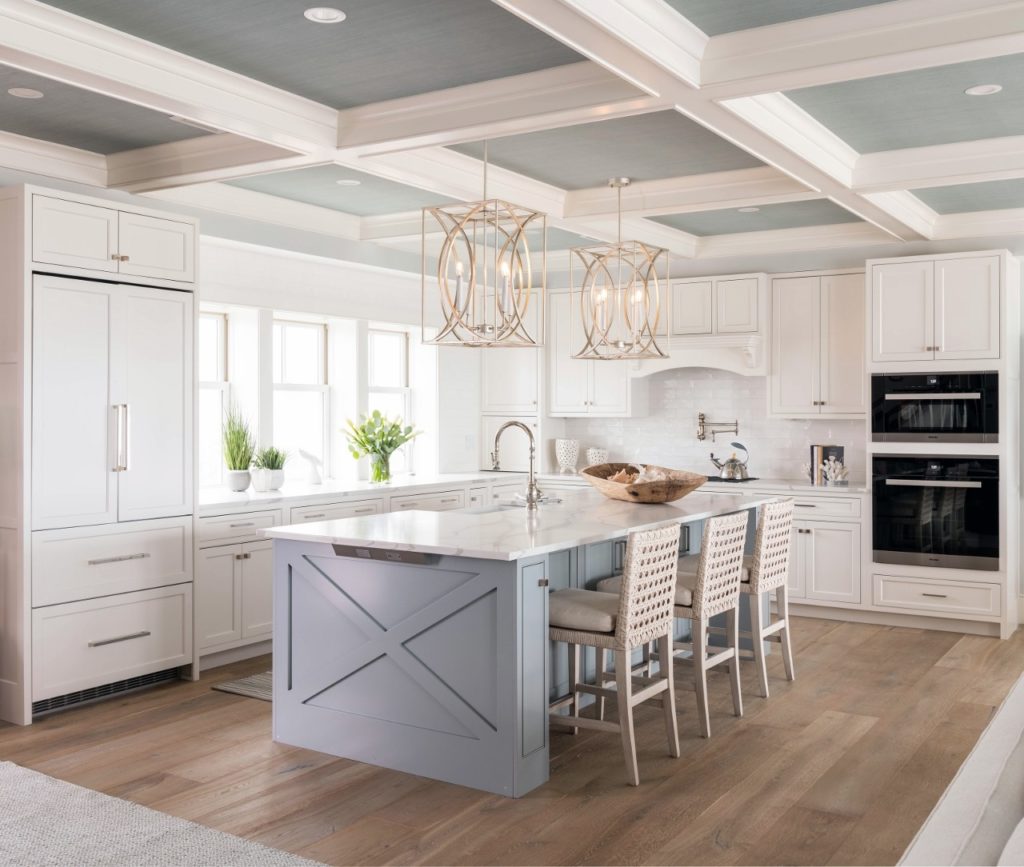 As the way we use our kitchens has changed, so too has their prevalence in our homes. Rather than being removed from the other living spaces, the kitchen is now the epicenter of an open floor plan, so it is no surprise that kitchen remodeling is at the top of most homeowners' wish-lists. At MJ Nardone Building & Remodeling, kitchen renovations come right behind custom-built homes in the projects we most frequently handle.
As you begin to contemplate your own, you may be wondering what to consider when remodeling a kitchen. We suggest you start with a complimentary in-home kitchen design remodeling consultation with one of our designers.
There are many things to consider when remodeling a kitchen, all of which we'll review during our initial meeting.
If your primary goal is to open up your kitchen to an adjacent living or dining room, we'll look for ways to accomplish this efficiently, reviewing current window and door placement and determining which walls are load bearing. We may suggest ways in which we can achieve your overall objectives for your kitchen remodel without repositioning your sink or stove. Removing the need to shift plumbing and gas lines can reduce costs and the amount of time required to complete your project.
Other considerations include how you use your kitchen. For busy families that prefer quick, casual meals, we may suggest an oversized center island with ample room for dining. For those who like to sit down for a more leisurely meal, space for a table may be more important than an island that allows dining. And for the gourmet cook who frequently entertains at home, an island with an inset cooktop or built-in range will let the chef visit with guests while preparing dinner.
In addition to discussing how you use the space, we will talk about style options. A full kitchen remodel is likely something you won't do again for a decade or two. With this in mind, you may want to consider going with classic choices for long-lasting items such as cabinetry and countertops, and infusing on-trend touches with things such paint color, cabinet pulls, and tile for the backsplash.
Wondering where to start when remodeling a kitchen? Please contact us.